Hello Friends of the Manor!
It's been a rough two years for everyone, but never more so for long-term-care. We are excited to announce that our annual golf outing is back! It's an important event that helps to fund our outdoor garden projects and art programs.
The therapeutic value of our outdoor space and shade structures for our elderly is more important than ever. Thanks to your generosity, our residents, family and staff have the beautiful C1 courtyard, complete with gazebo, where they can enjoy fresh air and sunshine. What a blessing this is to all who live and work here at the Manor.
But our residents need more…
We would love to add another gazebo to the A0 courtyard and make it more accessible for the residents who live on this unit.
For our residents who live on the upper floor, the floor patio deck needs some TLC and a three season room which would enable them to enjoy and nurture an indoor garden all year long.
Perhaps one of you reading this could help with in-kind services, as we would need a structural engineer to see if the idea of the three-season room is even possible. Please let us know if you can help.
This is our tenth golf outing and we have come this far because of all your generosity.
If you can find it in your heart and budget this year, we could really use your support towards these great causes that will continue to enrich the lives of many.
Thank you for your consideration,
Kathy Bates, Foundation at the Manor
267-337-4699
Thursday, Sept. 15, 2022
Registration: 10:00 - 11:00 am
Lunch: 11:00
Shotgun Start - Scramble
12 Noon
Informal Buffet and Prizes
5:00 (approx.)
Tenth Annual
Foundation at the Manor
Golf Outing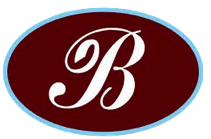 The Bucks Club
2600 York Road
Jamison, PA
Price includes:
~ Green Fees / Format / Scramble
Beverages on course
~ Light lunch / beer / soda
~ Informal Dinner Buffet / Cash Bar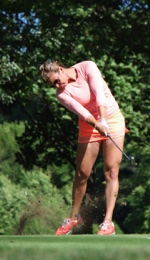 All proceeds benefits Neshaminy Manor Gardens & Art Projects
Foundation at the Manor
Mission Statement
To create a stronger link between Neshaminy Manor, its
residents and the larger community of Bucks County.
To enrich the facility through presentations of art exhibitions and creation of other beautification projects such as gardens.
To enrich the lives of residents through education and
presentation of arts and cultural activities
Foundation at the Manor is a 501(c)3 not for profit organization. All donations are tax deductible as allowed by law.
Tenth Annual
Foundation at the Manor
Golf Outing